Hello.
Please open: EE2Glitchers, Search, EE2StatusCenter, Music, ChatBox Apps
And make a screenshot. Then save to the file, and upload on the image hosting, like: photobucket. If you decide to upload via image-hosting of the forum, then please select option: "Resize image: No"
This is my screenshot: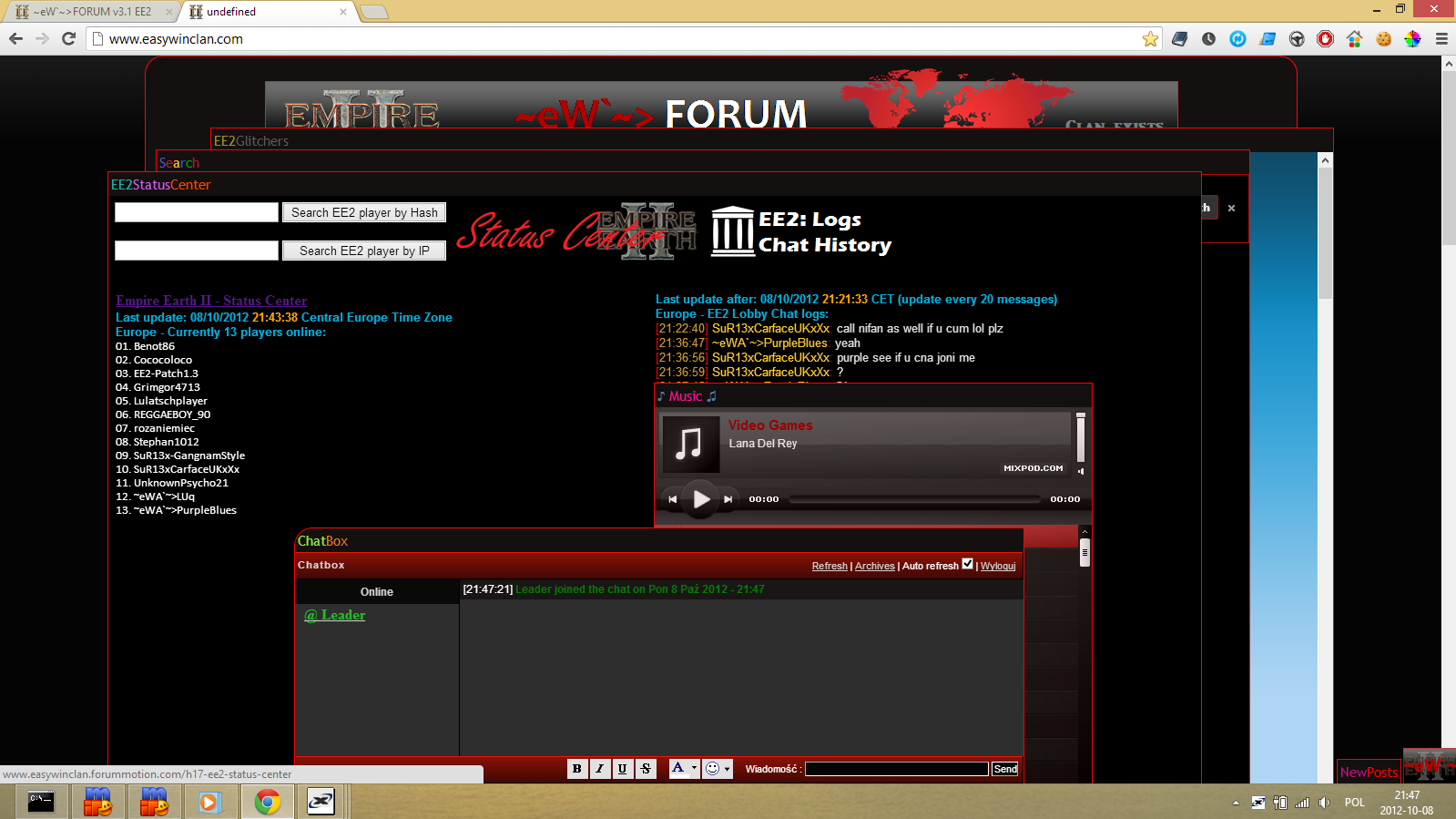 I use 1600x900 screen resoulution
Please upload screenshots, it's very important for me to check if forum is working good on the every user's computer.
Good bless EE2.