Update to version 3.1:
08.10.2012 forum has been updated to version 3.1: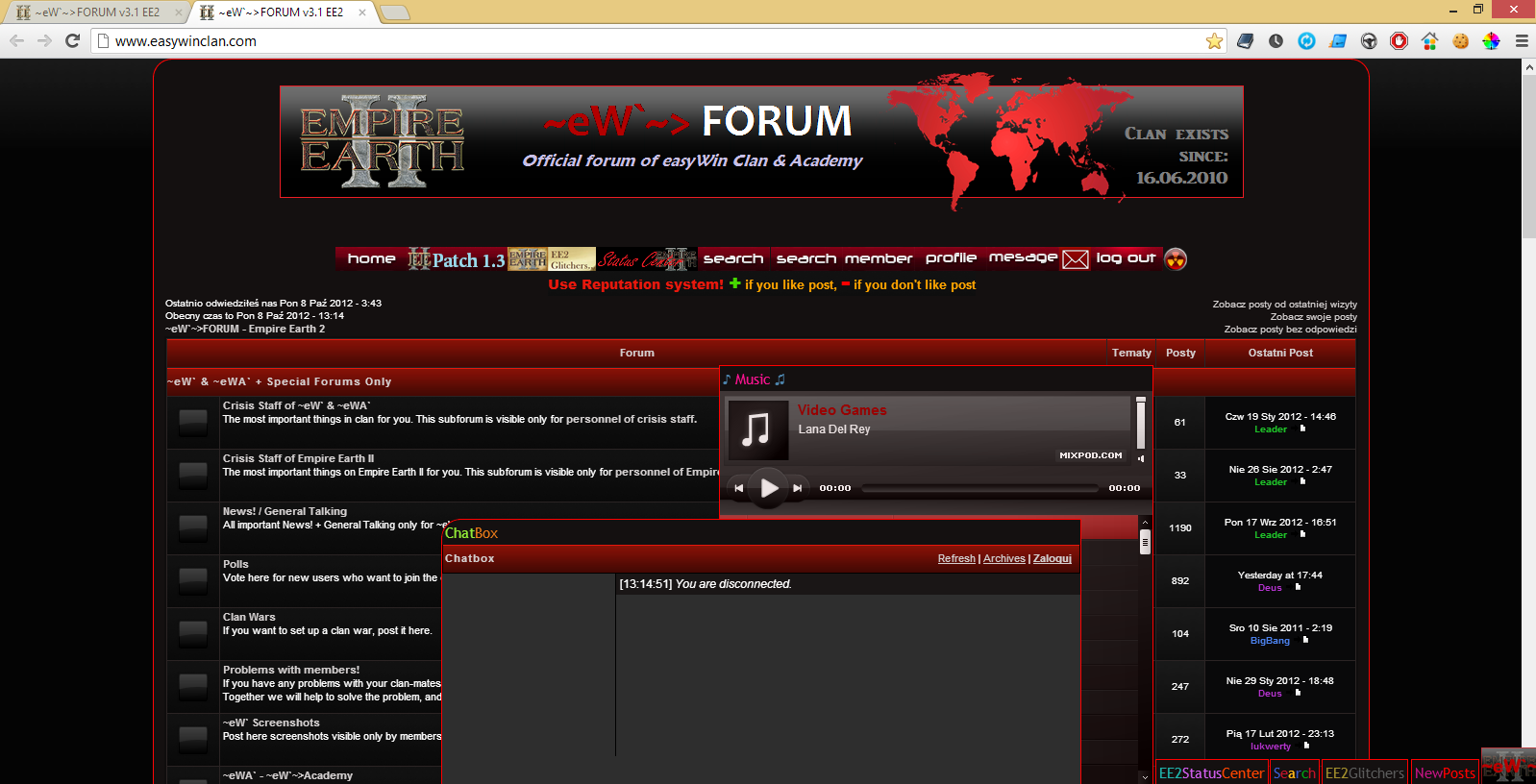 8. Forum loading-speed update, by modification of ~eW`~>Toolbar
- The Tollbar doesn't load apps if you don't need to use them.
- The Tollbar loads: Music player, EE2: Status Center, Search, EE2Glitchers "on click", no while forum.ee2.eu page is loading (like it was in the versions 2.0-3.0 of the forum)
- ~eW`~>FORUM uses less RAM memory on your computer
- ~eW`~>FORUM loads faster and doesn't lagg your computer with 4 external web-pages
9. Fixed display problem on Google Chrome Internet Browser in: ~eW`~>Toolbar
Since version 2.0 of the forum, there was a problem with ~eW`~>Toolbar: It worked fine, when you used it the first time. When you closed/minimized application, and then you opened/maximized it again - the frame with app went on the right side of your screen. The only one possible way to fix this was to refresh ~eW`~>FORUM page. Now this issue has been fixed, and you can use the toolbar on your favorite Internet Browser without any problem : - )
10. Changed the number of displayed "tweets" from the Twitter app on the FORUM
The number of tweets has been changed from 100 to 20. It will help to load the forum page faster than before.
The old tweets can be still checked on the EE2News twitter page:
https://twitter.com/EE2News
--------------------------------------------------------------------------------
Deus, and others - please tell me if this update has fixed all your problems with the forum