Okay, so...
EE2-Patch1.3 Bot from EE2 got added scrpt which allows EVERYONE player to check smurfs, other players.
You just need to use option: !id or !idlobby. You can also do it on Private Message to EE2-Patch1.3 (use !id).
Example: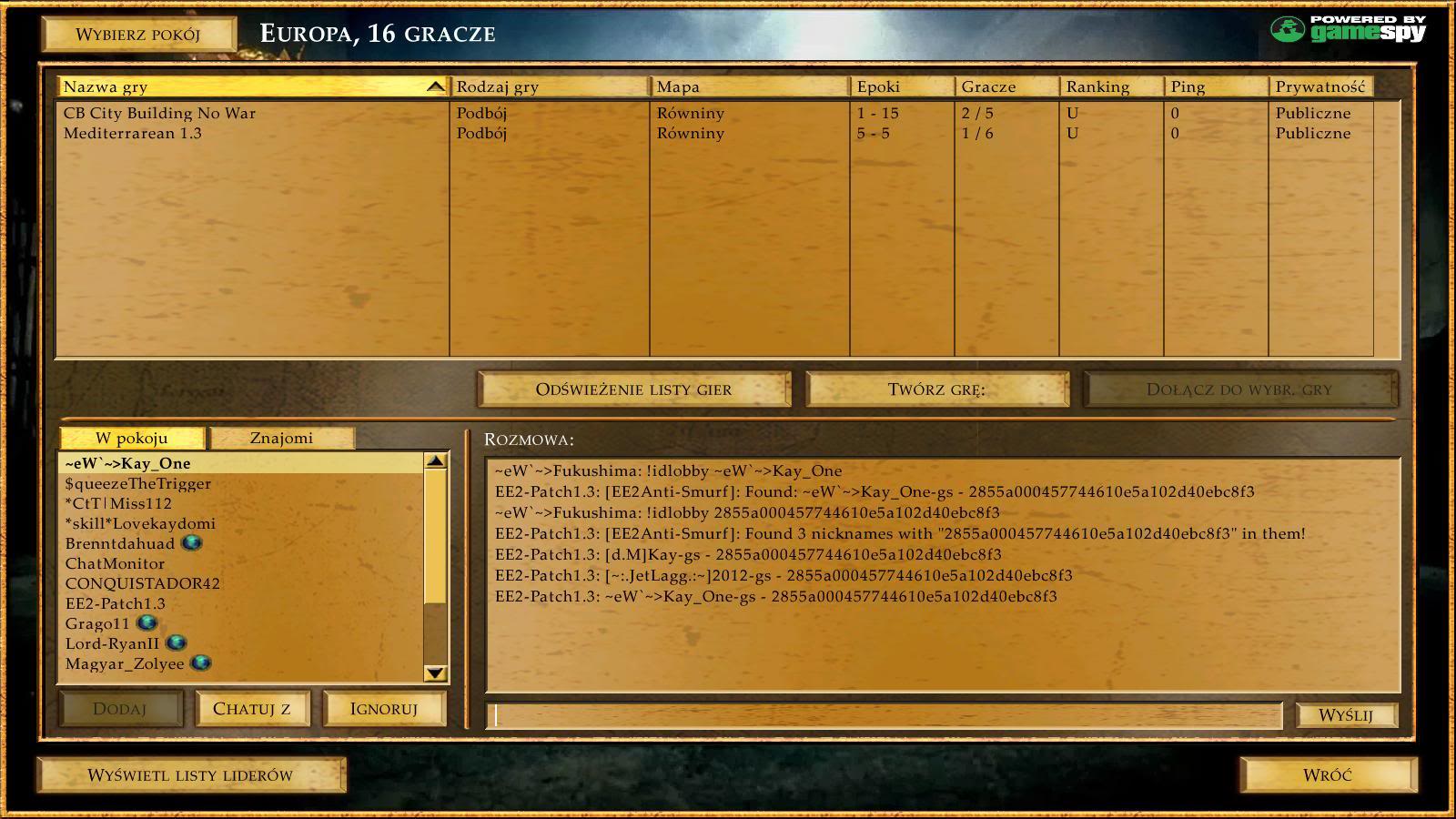 Bot is saving all nicknames used by CD-KEY, so every player has 1 ID.
But there is problem, because some players says it's "lack of privacy"...
I don't like smurfs, and I think it's good script which should be avaliable for everyone... But if there be more negative votes, I'll just disable it.
For me it's really good. For example on other games like StarCraft 2 - you can't smurf. Every person which bought game can use only 1 account, and has his cd-key to this account.
On EE2 you can create many accounts, but your ID is still same, just none was able to check it before...
So let's vote to see what is better for EE2.
I'll vote for legalisation this script, because I know many players which exit with EE2, just beause of smurfs. I'm sure it can help to keep EE2 alive.