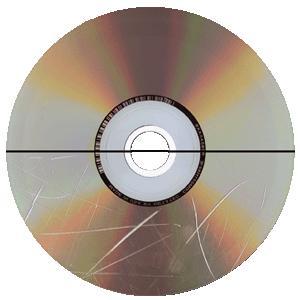 Many players has problem with crashed CD. The best solution is to buy a new CD, but is some trick which let you play anyway.
You will need:
- handkerchiefs
- hand cream / moisturizing cream (cream should be just dense, the best cream is "Nivea", but I don't know if it's in your country. I used Nivea and it worked).
Orientation:
- Apply the cream to one of the handkerchiefs (not much, just little).
- Invert the CD, then Redistribute cream to places where there are cracks.
- Try to keep your cream filled break in cd.
- Use handkerchief to the trituration cream.
- thoroughly wipe the entire surface of the CD
- Do not rub too much cream from the breaks.
- Insert CD to drive CD/DVD
- try to run the game
If it doesn't work - repeat again.
The method operates on a broken tile too.
When I was on old CD, and it crashed, then I done it really often. Sometimes worked, sometimes didn't.
way with the cream told me player: Adamo (maybe you know him).
Do not worry about your CD drive, you will buy just new one

JK. It isn't dangerous.
If you still can't start game, paste here screenshot of Error which window show you.
I hope it will help,
I'll do everything to help you.